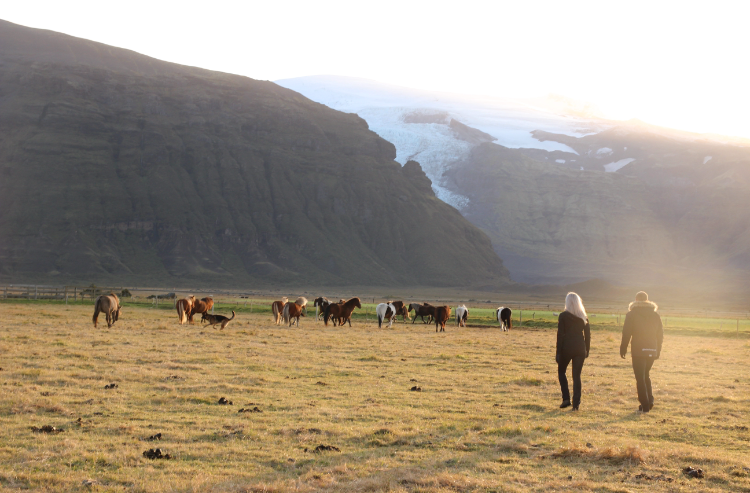 Did you know that we are located next to the highest peak of Iceland?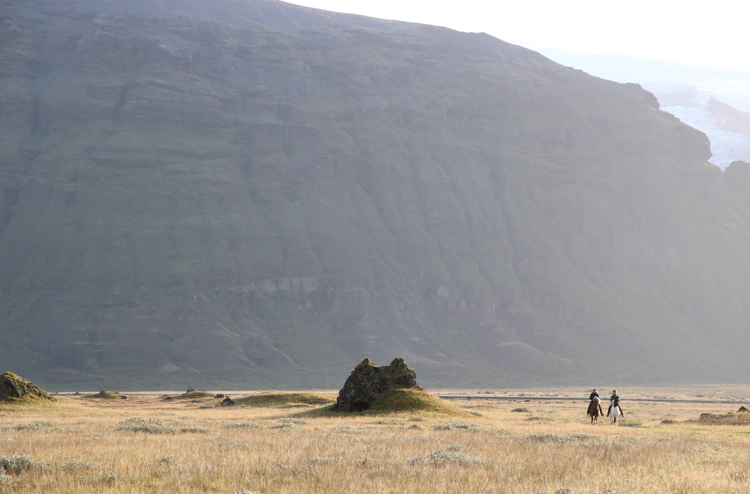 Glacier Horses has its home on the foot of Vatnajökull which is the biggest glacier of Europe. Vatnajökull as a national park is about 12.000 square kilometers and covers around 12 % of Iceland.
We think this area here is truly amazing since so many diverse elements of nature are creating the landscape here. If you weren't fascinated by nature before you came here, you definetly will be after you have left! Like in the picture below you just realize here among all these stunning mountains how small you actually are.
Iceland is often described as the land of fire and ice. Infact under the icy glacier surface is often a crazy volcanic activity going on.
Also on top of Öræfajökull that is located next to Glacier Horses you can see Hvannadalshnúkur what is with 2110 meters the highest peak of Iceland. At the same it is a massive volcano. The last eruption was in 1727. You can sometimes hear a heavy thunder and rumble sound rolling down from the mountains. But no reason to the scared of a volcanic eruption, these are big pieces of ice and snow breaking down from the glacier in summer!